Mirrored furniture is simply synonymous with sophistication. Regardless of style, context or proportion, well-designed mirrored pieces are capable of evoking endless style and timeless glamour for any room. With substantial, intricate mirrored pieces, a room can be classic and traditional; my favorite pieces are console tables in more regal styles, such as dining and coffee tables.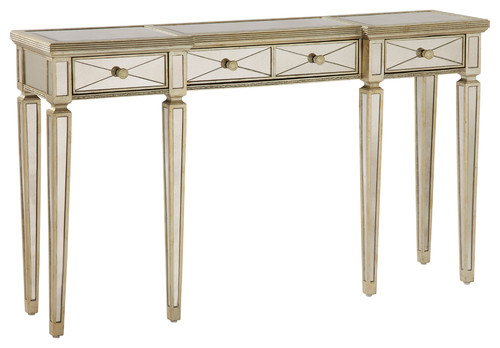 Mirrored pieces add shimmer and multiply dimensions in any space, capturing colors, patterns and light in ways that can masterfully compliment any room.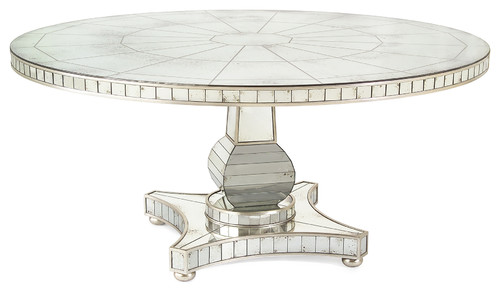 Meanwhile sleek elements and special finishes can make any piece of reflective furniture into a modern staple, such as this beautiful geometric console. I would layer this with attractive books and white milky vases for a neutral and minimalist statement.